I'm honestly going to pass out from the cuteness. Make it stop, Lion Brand!!!
Because I have cats, this is ridiculously enticing for me. Anyway, the Lion Brand Blog has a wonderful how-to tutorial for adding a custom monogram to your knitting (holiday or otherwise). I'm just wondering if I can make them small enough for the baby squirrel that we rescued this fall…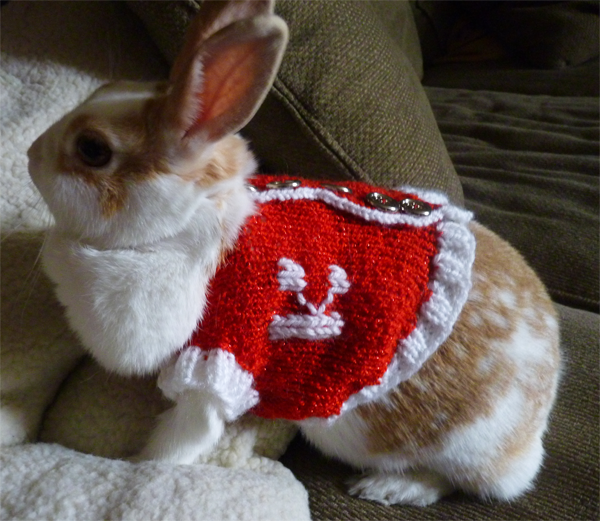 As the holidays drew nearer, Kelloggs (my pet bunny) decided he wanted to ring in the season with style, so I made him this festive sweater! For this sweater I used Vanna's Glamour® yarn in red and Jamie® yarn in white. Although not all pets are as keen to dress up, the technique I used to monogram his initial onto the sweater can be used on any knit project.

Read more at the Lion Brand Notebook.